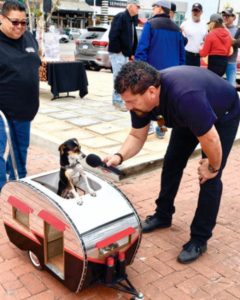 Having a well-trained voice with over 30 years of experience it is always a pleasure having the opportunity to create that "LIVE" exciting environment while providing a clear positive message.
What I do is much more than reading the information, make announcements, or provide background music. I have a much greater responsibility!
Having the power of a digital wireless microphone with an amazing range of 300 ft. allows me to interview your guests and sponsors "LIVE" directing traffic where you want it, adding that missing element of commentary, humor, and informational entertainment for your guests.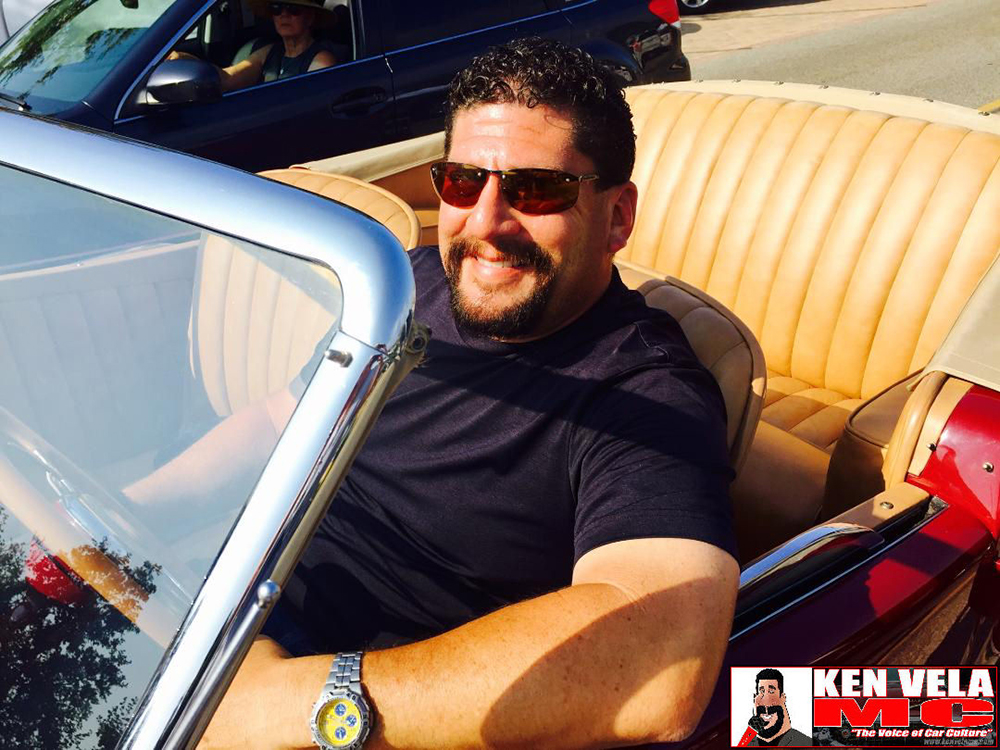 Ken Vela
Founder & CEO
Ken Vela at age ten started playing with a reel to reel tape recorder his father bought. He began using his voice imitating sounds and voices, listening to the recording over and over developing his vocal skills. Ken played with the tape recorder every day never realizing that one day it would be his true calling.
Ken started singing at age twelve and at the request of his music teacher he began taking voice lessons. Ken was then encouraged to pursue theater, receiving several lead roles.
At the age of eighteen and fresh out of high school Ken was asked to fill in as a Dee Jay at a local dance club. He thought it would be fun and a great way to incorporate his love for music, entertainment and the microphone. One evening he was approached by a Chicago talent agent that heard him perform. The agent was looking for an announcer to host beauty pageants, fashion shows, and do voice-overs. Ken was hired on the spot.
After five successful years, Ken decided to make a move to California and began looking for a new career. He started working as a Speech as an Assistant Speech Therapist. Ken began to understand how several areas of the brain play a critical role in speech and language. "Aphasia" is the loss of speaking, listening reading, and writing.  Ken help developed strategies working with Speech Pathologists for Brain Injury clients allowing him to successfully teach clients with limited speech proficiencies and severe cognitive impairment.
Ken spent ten years working in the field of Traumatic Brain Injury and wanted to pursue his dream for designing and building custom cars. In 2013 he opened a shop in Huntington Beach and teamed up with famous car the designer "Fireball Tim" Lawrence. One afternoon Ken was given an opportunity to step in and announce a Hot Wheels Mattel event because no one wanted to be on the microphone so he stepped in to help. As soon as they heard his voice he was offered the job and it was at that point he realized how much he missed entertaining on the microphone and volunteered his time for one year.
Ken still builds custom cars as a hobby and now utilizes his extensive background in Traumatic Brain Injury teaching voice. Ken currently has a successful business as a Voice Coach and Professional Announcer for Hot Wheels Mattel, Wheels and Waves Malibu, The Automobile Driving Museum, and The Murphy Auto Museum. He is also a regular on The Automotive Radio Show "Wrench Nation" and can be seen on Fireball Tim's "Fireball Malibu VLOG". Ken also volunteers for several charitable causes and is available for speaking engagements and workshops.
"Rufee"
VP of Marketing